Product Description
The operational process of filling machine is as below: bottles separated by bottle – in screw are transferred to filling units by star wheel. Bottles are stablized by the bottle – neck supporting gripper. The weighing type filling principle is adopted that the filling amount is reached when the accumulated amount reaches certain preset number. The filled bottle will be conveyed to the capping unit by transition star – wheel. Bottles under the capper are fixed by anti – rotation knife (bottle neck) so as to ensure the bottle is up – right and prevent bottle rotation. Capper in the capping machine keeps revolution while rotation at the same time, movements of cap seizing, cap covering, cap screwing and cap releasing are all done in the function of cam mechanism. Finished product will be transferred to bottle – out conveyor from the capping unit, and conveyed out of the 2 in 1 filling machine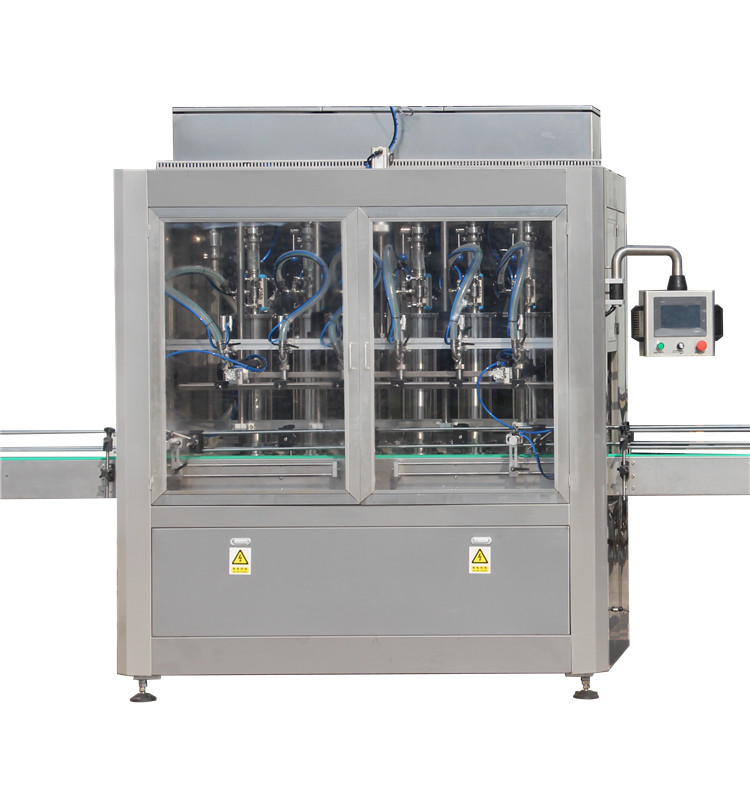 1. Only two people (one operator, one assistant) are needed to operate this production line.
2. Oil filling machine is precise with a high qualified rate. Production capacity can be increased by up to 30%.
3. Double-sided self-adhesive labeling machine processes round and flat bottles.
4. Falling style packaging machine can process small quantities of heavier bottles that other machines can't.
5. The automatic carton opening and sealing machines are easy to operate and speed up production.