We are leading manufacturer and exporter of Edible Oil Filling Machineand our product is made up of good quality.
Consumable oil products such as coconut and peanut oils require different types of edible oil filling equipment based on their thickness. VKPAK Machinery carries plenty of liquid packaging machines intended for packaging edible oils and many other water-thin to more viscous liquid products. We offer a variety of filling machines along with other equipment such as conveyors, cappers, and labelers to form a complete packaging assembly that offers consistent efficiency.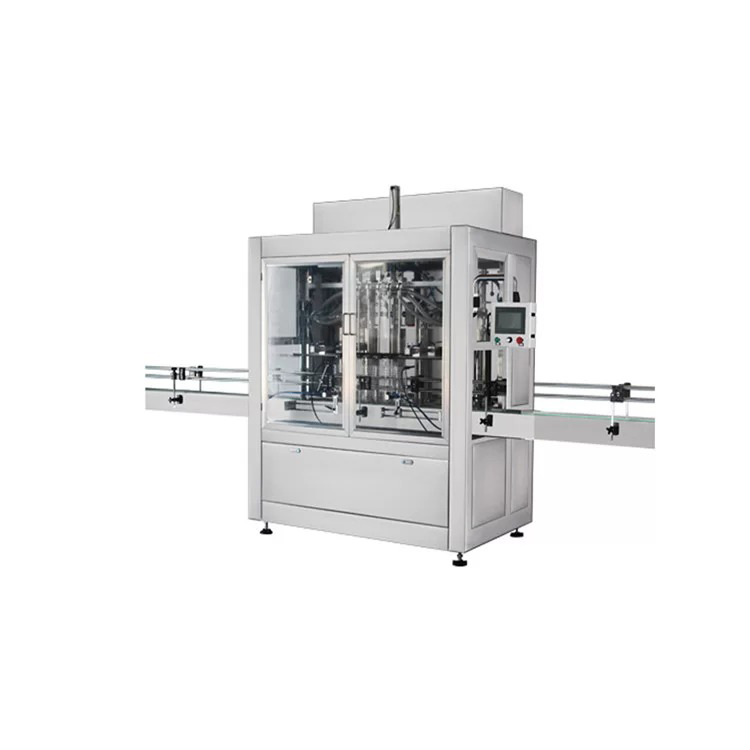 INSTALL A SYSTEM OF EDIBLE OIL FILLING EQUIPMENT
Vegetable oils and other consumable oil products can vary in viscosity, which means that different edible oil filling machines are required depending on the application. To meet the needs of various edible oil production lines, we offer piston, gravity, overflow, pressure, and pump fillers to keep the filling process accurate and efficient.
To complete the packaging process, we offer a selection of other liquid packaging machinery that's compatible with consumable oil products, including customizable systems of bottle cleaners, conveyors, labelers, and cappers. Each machine in our inventory is designed to maximize productivity in packaging facilities
---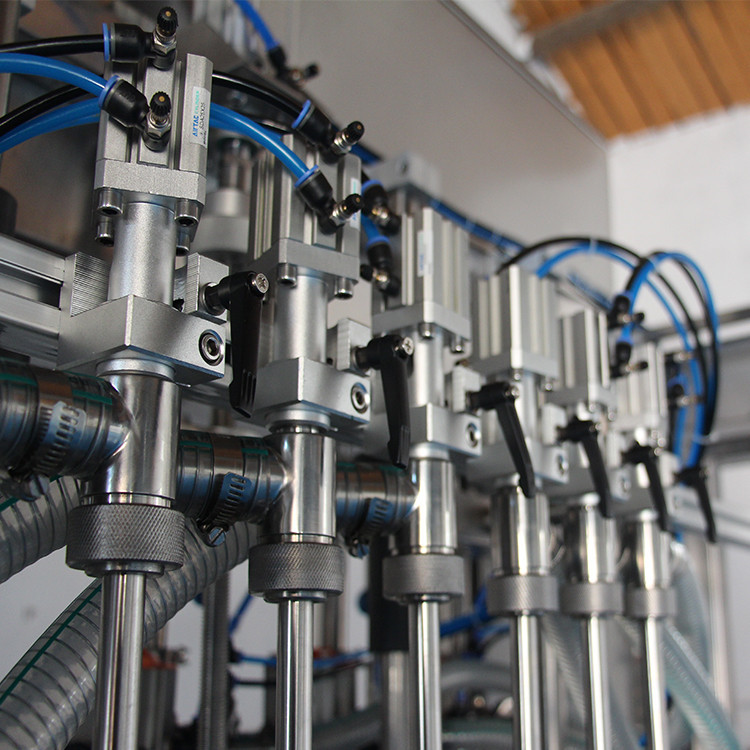 Major Characteristics:
1. The flow control devices of each filling head are independent of each other, precision adjustment is very convenient.
2. The material of the machine material contact part can use the food grade material according to the products feature, in line with the GMP standard.
3. With regular filling, no bottle no filling, filling quantity/production counting function etc features.
4. Convenient maintenance,no need any special tools.
5. Using drip tight filling head,no leaking.