The VKPAK Automatic Volumetric Liquid bottle filling machine, which is made compact, versatile and enclosed in stainless steel elegantly matt finish body. This unit works on volumetric principal and reciprocating self-centring device.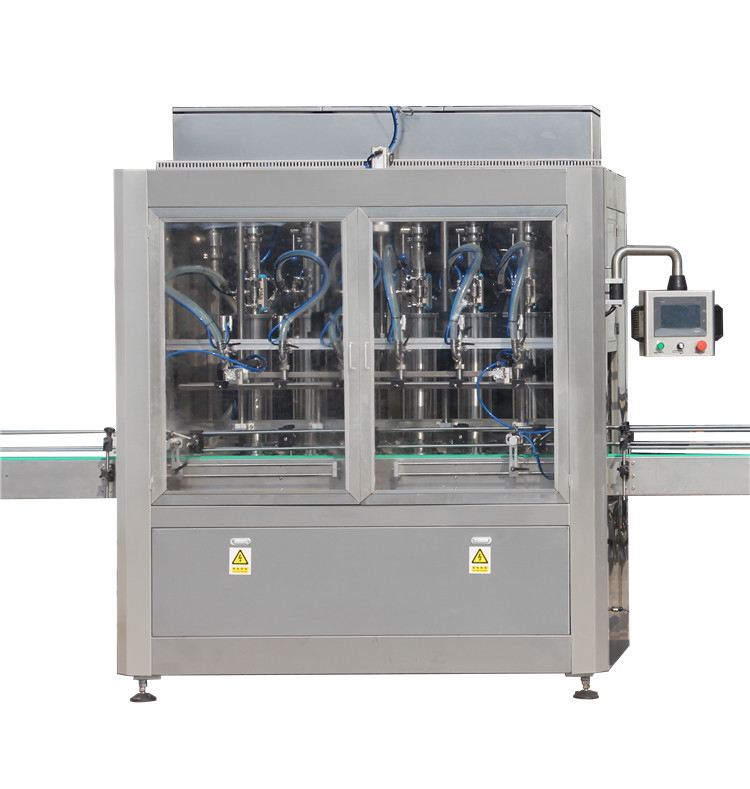 TNozzle goes upwards slowly from the bottom level of bottle towards neck during filling to minimize forming adjustable nozzle is reciprocating according to filling dose.
The dosing block with a hexagonal bolt, this means different fill size can be set easily within minimum of time.
The main drive consists of a helical gearbox driven by A/c motor & through controlled by an Ac frequency drive. The speed can be set in terms of bottles per minute. The conveyor drive consists of a hallow shaft, geared motor controlled by an Ac frequency drive. A knob can set the speed of conveyor.
VKPAK oil filling machine range including Edible Oil Filling Machine , Lubricant Filling Machine , Cooking Oil Filling Machine , Oil Filling Machine , Mustard Oil Filling Machines , Palm Oil Filling Machine , Tin Oil Packaging Machine , Engine Oil Filling Machine.
Our Oil filling machine suitable wide range oil like Peanut Oil , Sunflower Oil filler, Soybean Oil filling machine, Palm Oil filling machine, Coconut Oil filer , Cottonseed Oil filling machine, Mustard filling machine, Oil filler with capper machine, Corn Oil filling machine, Sesame Oil filling machine, Canola Oil filling machine, Shea Nut Oil filling machine and filling line including Bottle Unscramble, filler, capper ,Induction Cap sealer, Self adhesive Labeling machine, Sleeve labeling machine,carton packing machine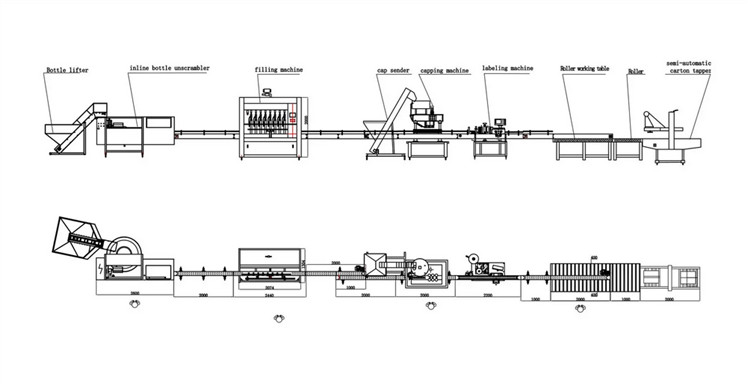 filling system
Automatic edible oil filling machine is reasonable and hygiene dead angle, the run of equipment is stable, it can control the material from the bottleneck,.The filling valve material is SUS304.Filling valve elevator, after filling valve contact the bottle neck, it starts to fill. There is collection tray for avoiding oil dropping.
capping system
Screw capping machine is most precision part in the 2-1 machine.
Mingstar import of advanced technology of screw capping, improve the stability and reliability of the screw capping machine.The power of the screw capping can also be fixed, and the caps will not be damaged, the capping is reliable. When it has no cap, the machine will stop automatically.