When filling peanut butter products, consider using a liquid filling machine and other equipment from VKPAK Machinery. Our complete line of packaging equipment includes liquid filling machines for a wide range of viscous substances, capping machines, conveyors, and labeling machines. Each piece of equipment in our product line is designed to handle peanut butter and many other types of thicker food products.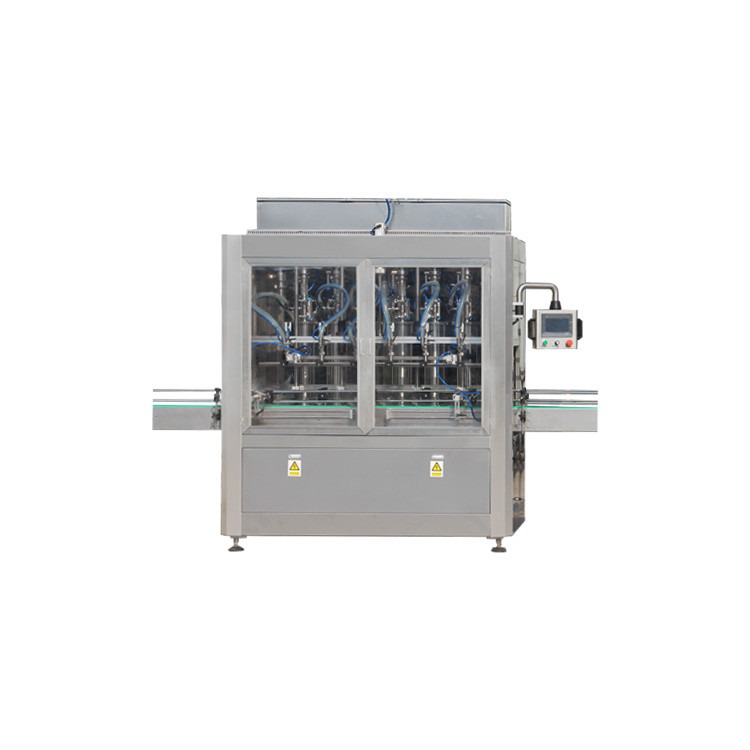 INSTALL A COMPLETE PEANUT BUTTER FILLING SYSTEM
Our liquid filling machines are capable of handling liquid products with low to high viscosity. Peanut butter is one of the thicker food products that our filling machines are designed to fill. We also offer several other types of machines that can help with the rest of the packaging process. You can combine them to increase the overall durability and efficiency of your production line.
After the filling process is completed, our capping machines can provide airtight caps over peanut butter packaging, protecting your product from external contaminants and spoilage. Use our labeling machines to apply high-quality labels to your peanut butter packaging, with any logo to showcase your brand. Our conveyor systems keep the packaging process efficient, transferring packaging materials from one station to another at nearly any speed setting. With a complete packaging system installed in your facility, you'll benefit from maximized productivity.
Peanut butter filling machine was designed by our company to cater to the requirement of the market.This peanut butter filling machine use positive displacement piston pump to do accurate filling.This machine is suitable for viscous liquid,like sesame sauce,tomato sauce,peanut butter,jam,seafood sauce,seasoning sauce,honey,paste and so on.When the peanut butter filling machine connected to the washing machine,tunnel sterilizing,labeling machine and packing machine,they are the complete peanut butter filling line.
1.All the contact sites are made by stainless steel, according to GMP.
2.Easy to separate and clean.
3.Adjustable filling volume ,filling speed and different kind of bottles.
4.Leak-proof device avoid wiredrawing and leak.