Automatic Vegetable Palm Oil Liquid Filling Machine
Automatic piston filling machine is also named automatic piston filler. The piston filler machine is widely used in the filling of high viscosity liquid and paste products. Such as: honey, tomato sauce, rice wine, seafood sauce, grease, lubricants, detergent, washing liquid and other high viscosity liquid.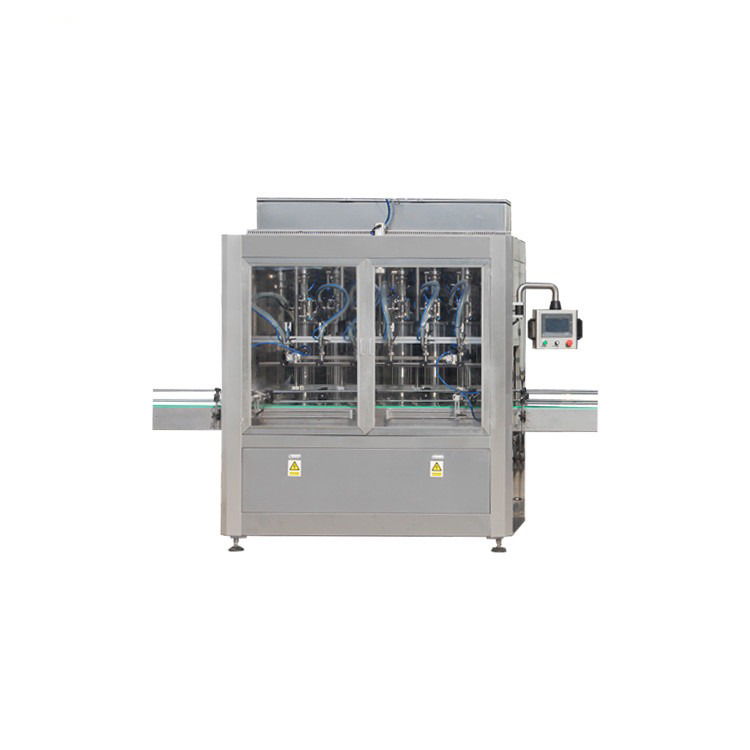 Features:
Fill by a special pneumatic three-way valve.
The fill volume are adjustment easily.
Automatically load and fill containers. Machine will hold stop if no containers.
High accuracy fill.
PLC controlled. LCD touch screen.
The automatic piston filling machine equipped special filling nozzles to prevent dripping.
Filling nozzles are the form of down-dive style. Ensure the filling process no bubble and no overflow splash.
anitary pipeline valves, quick connector, easy removal installation.
Plexiglass covered, dust-proof and beautiful.
The contact parts are made of food grade 304 stainless steel. Meet GMP standards.