Palm Oil Production Line Hot Sale Vegetable Fat Powder Based Palm Oil Filling Machine
Used for:It is suitable for filling oil filling machine with round glass bottles and plastic bottles of various shapes.
principle:
a: throughing the touch screen to set the PLC filling volume and filling speed,
b: after conversion of PLC pulse number and pulse rate are sent to the stepper motor drive,
c:drive after receiving pulse stepper motor according to the touch screen set to drive high precision gear pump to achieve filling process
d:glass and plastic bottles of different heights and diameters can be filled.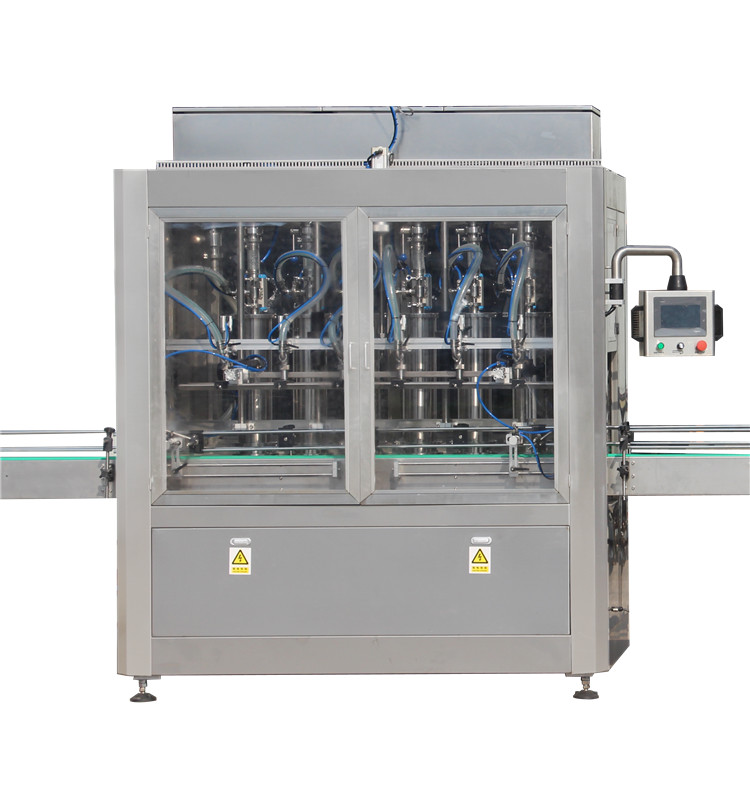 ♦ High efficiency and low cost.
♦ Fully automatic control and high hygienci design.
♦ Excellent and stable priduct quality.
♦ Asving work space and manpower for users.
♦ Easy maintenance and high safety standard.
What can our products do?
♦Full automatic multiple filling.
♦Fluent movements and easy operation.
♦The oil pipeline is made from theSUS304 .
♦It equiped with Sanitary ball valve.
♦The filling valve is special processing and it no drip.
♦The filling head can be changed with different size ,Therefore,it is suitable for filling different containers .
♦It can be connected to other equipment into a production line, Thus achieve full automatic.
♦The filling valve can rise and fall freely and is suitable for bottles of different heights.