Automatic Piston Filling Machine
Intellectual high viscosity filling machine is the new-generation improved volumetric filling machine. The whole machine uses the in-line structure and it is driven by the servo motor. Volumetric filling principle can realize the high precision of filling.
It is controlled by the PLC, human interface and easy operation.The machine is equipped with electric scale weight feedback system which makes the volume adjustment easier.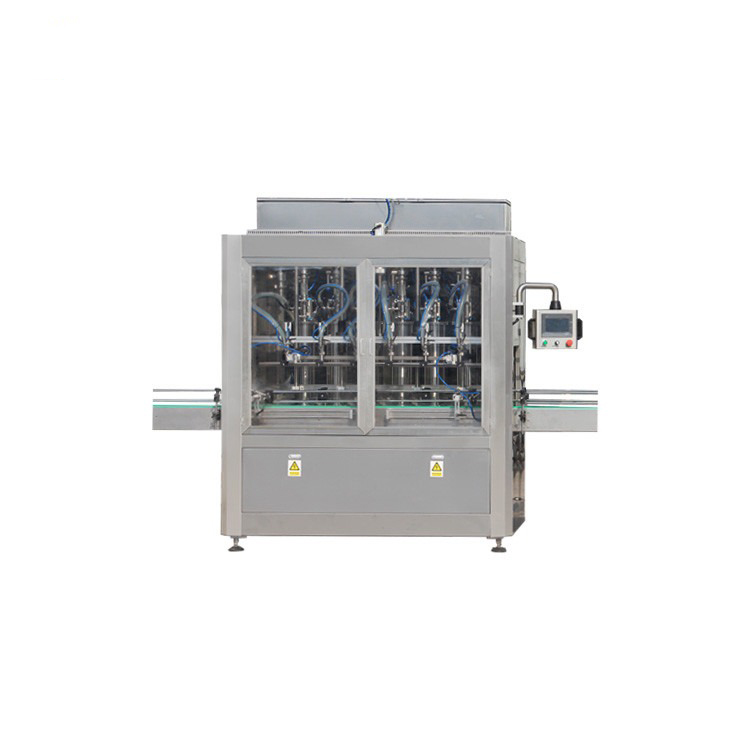 Filling Nozzle
Filling from the bottom, and gradually rise until the end of filling.
Filling nozzle with drip-proof device.
Cylinder 304/316L
High quality stainless steel cylinder made of 304 or 316L ensures the filling accuracy.
Liquid Tank
Double layer stainless steel material box, the outer layer is circulated by hot water, making the high viscosity material flow better. Especially suitable for filling liquid such as honey.
Water heating system
The water supply system keeps the tank warm.
Electrical box
Well-known brand electrical components make the machine run more stable for a long time.