Applicable for liquid material of high-sanitary standard, high viscosity, such as drinkable juices, tomato sauce, vegetable juices, soy sauce, vinegar, honey, edible oil, white spirit, wine, liquid food filling etc.

Applicable for glass bottle, three-piece cans, hard plastic bottles filling, and other different packaging containers.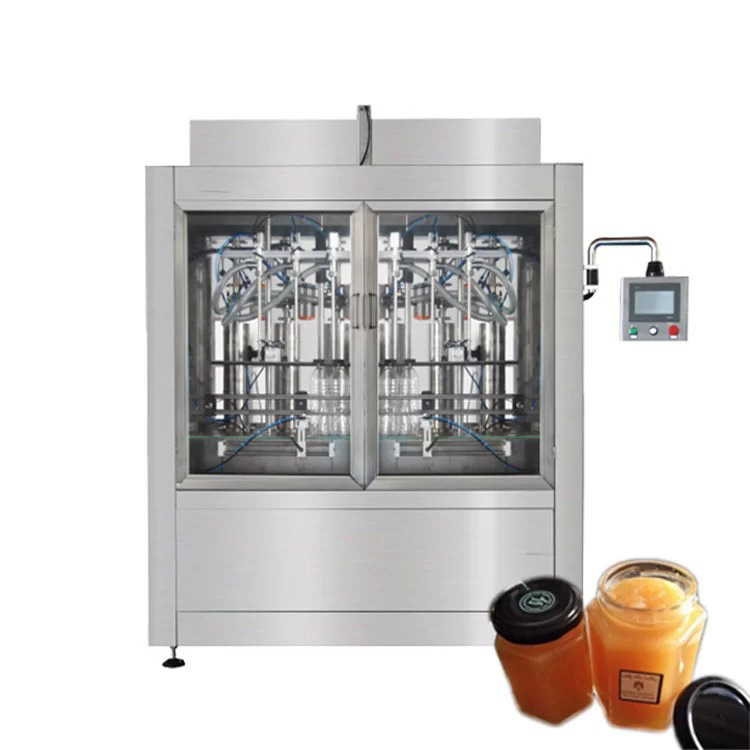 The piston filler is suitable for filling a wide range of products such as various of sauces (e.g. ketchup, pepper jam, sorts of fruit jam), thick materials, high-concentration materials, potted meat and granular beverage (e.g. orange particle). The machine adopts PLC control, Automatically control designs such as material mixing system, three-point liquid level control, frequency control, bottle inlet and outlet protection, speed control and available bottle filling control are constructed. With its stable running and accurate filling, this machine can work for cool filling and hot filling. It is made of high quality stainless steel with beautiful appearance and it meets the food sanitation requirement.