Jam Filling Machine started since beginning, bottle unscrambler, bottle cleaning, product filling, bottle capping, labeling, till end of line wrapping, sealing, packaging. It's a fully automatic system only need a supervisor to watch complete line automatic working. Well saved client's labor cost and highly improved production efficiency. There are many models can fill various sizes of container from 50ml-5000ml, EFL models are able to handling various viscosity product from fluid to viscous product.From company established to today, EZIO's EFL piston filling system has been serving for condiments, mayonnaise, sauce, fruit paste, mas, edible oil, lubricant, cosmetics, cream, honey, e-liquid, essentials, hand washer, shampoo and more industry.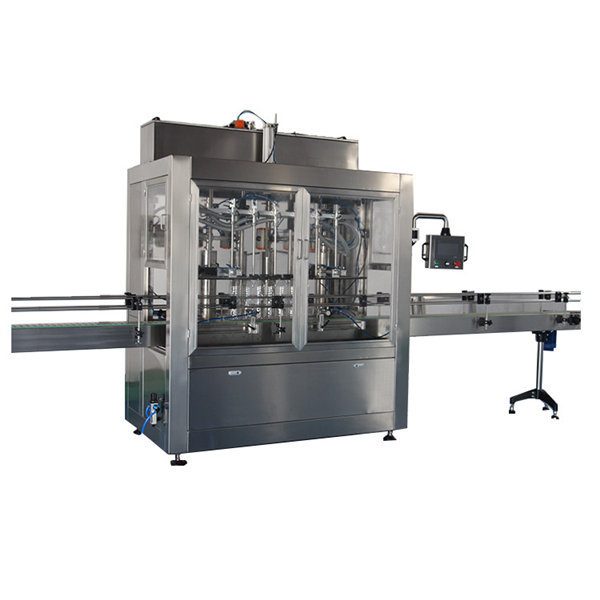 Features of Jam filling machine
1) High quality pIston filling concept is applicable for low-high viscous product.
2) Servo motor control piston working to ensure the highly precised filling level.
3) All material is made of high quality stainless steel 304 or 316L, depending on client's product.
4) Fully automatic control system to save labor cost from long term prospect
5) Ezio's perfect installation service and after sale service making sure production fast setup and less downtime.
6) High intelligence HMI interface, operator can adjust fill level, fill speed and other functions directly throuh touch screen of jelly jam filling machine.
7) Variable filling level to adapt to many size container, suffice cient's multiple needs.
8) Various filling applications, EFL glass jar filling and capping machine servces all kinds of industry including food, chemistry, cosmetic, medicine and more.
9) Can perfectly working with upstream and downstream equipments such as turnable, bottle unscrambler, depalletizer, bottle washing machine, inkjet printer, labeling machine, packaging machine, tunnel pasteurizer and more.