Product Introduction
High Quality Piston Fully automatic Honey Filling Machine is extremely flexible filler, especial for liquid from thin viscous to high density , such as water, oil, lotion, cream, Jam, sauce, honey, ketchup and so on. It is mostly used in the chemicals, foodstuff and pharmaceuticals industry.
The spare parts are proceeding by CNC machines with imported high quality stainless steel, all the main components are imported from Japan, German, Italy and America. Full automatic ,controlled by PLC, operate by touch screen, easy operate and almost no need maintaining.
The High Quality Piston Fully automatic Honey Filling Machine is manufactured with a 304 stainless steel frame and is capable of supporting 2 to 16 filling nozzles PLC Controls, touch screen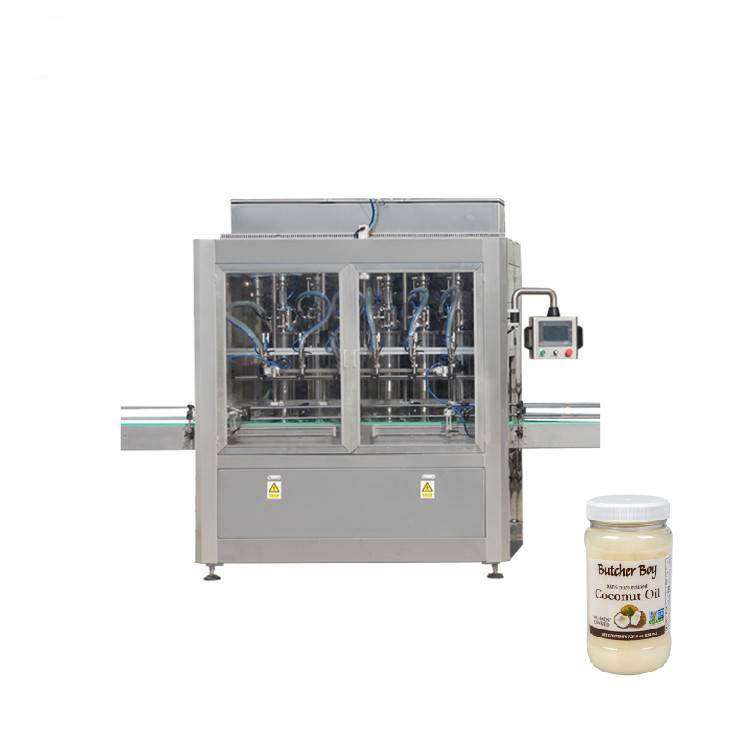 Main Features
1, 304 Stainless steel construction and the liquid contact parts are 316L stainless steel.
2, Pneumatic components and electrical products for famous brand products.
3, PLC and touch screen control, convenient parameter setting.
4, Servo motor Driven, one servo motor drive one piston, high speed and high accuracy.
5, Accurate filling volume, within ±0.2 for 1000ML.
6, No bottle ,no fill, automatic warning on errors.
7, The filling blocked nozzles are anti drops, silk, and auto cut viscous liquid.
8, Easy to maintain, no special tools are required.
9, Diving nozzles for bottom up filling of foaming products.
10, Bottle mouth can be located.