Automatic ghee jar filling machine 4 head filling machine
This machine is the main parts in the paste production line. It is mainly used for filling glass bottles or plastic bottles, feed caps and screw cap. It adopts linear conveying, 4/8/16 piston pump filling. Filling with servo motor control, frequency conversion counting, and filling amount is adjusted by PLC. The filling head is controlled by a pneumatic angle seat valve and has a suck back function. The top is equipped with a storage tank for easy extraction during filling. Touch screen interface, frequency control. Electromagnetic vibration feed caps. The screw cap nozzle is controlled separately by two independent servo motors.The machine has the functions of no bottle no filling, no bottle no cover, no caps no screwing. The degree of automation is high. The machine is reasonable in design and easy to operate.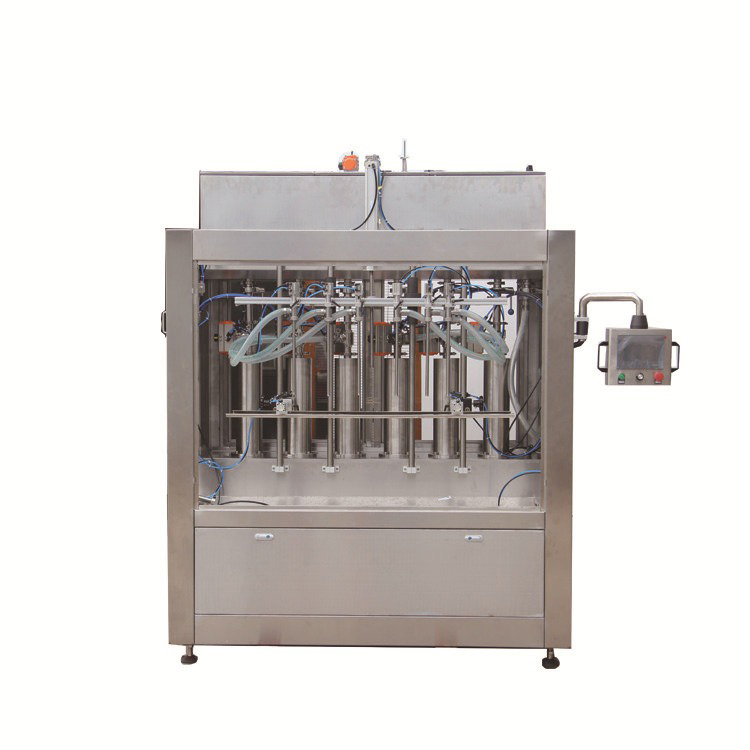 Product Application
Machine is suitable for automatic filling, feeding caps and capping of tomato sauce, peanut butter, jam, honey, fruit sauce, shrimp paste,cream,facial cream, skin cream,shampoo, liquid detergent, dish washing , chili sauce, beef paste, bean sauce, mushroom sauce,, etc.
Control parts
Name: touch screen
Our machine touch screen is very good and mature brand.
Can adjust the speed on the touch screen
Optional function: adjust filling volume on touch screen
Filling parts
Name: filling nozzle
No bottles, no filling. filling nozzle with automatic suck-back function, do dirt the bottles
Filling parts
Name: filling pump
Machine have piston pump, peristaltic pump, and other type pump for choose. Piston pump is widely used in filling thick jam.
Filling parts
Name: Hopper
For filling thick jam, mixture devices and heating devices is mostly necessary, especially for filling honey, chocolate paste, butter, etc.