Major Characteristics
8 Head Automatic Honey Liquid Filling Machine is mainly applied in oil realm ,agrochemical and pharmaceuticals industries. It is especially designed for high viscosity liquid. Easily controlled by computer (PLC), touch screen control panel. It is characterized by its totally close from, submerged filling, high measurement accuracy, compact and perfect feature, liquid cylinder and conduits disassemble and clean.
It may also suited various figure containers. We utilize high-quality stainless steel frames , international famous brand
electrical components, the machine is applied to GMP standard requirement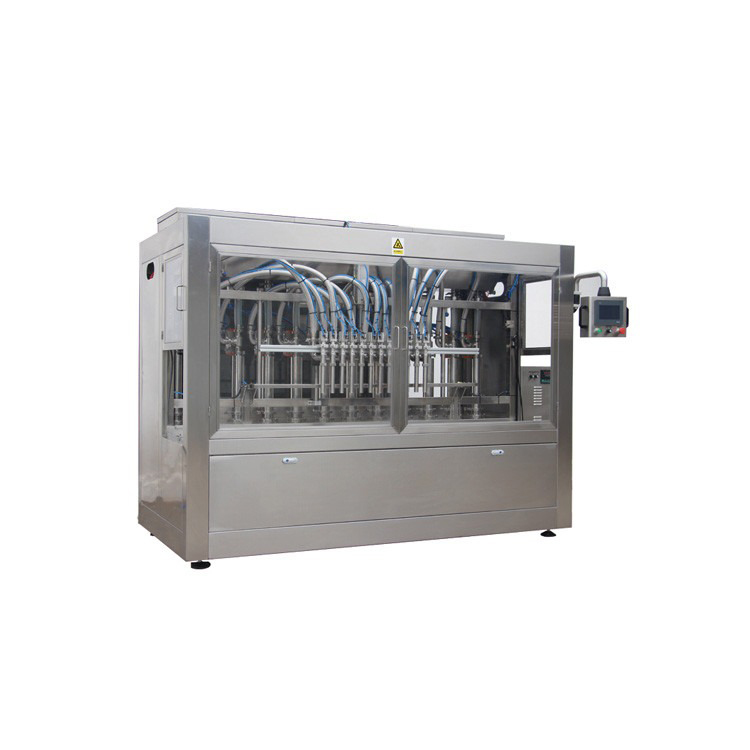 The latest tracking capping machine, using tracking capping, does not damage the bottle cap, speed, safety and stability, high
efficiency capping.
The machine adopts multiple servo motors to control the upper and lower movements of the capping head. During the capping rotation process, the bottle moves continuously, and PLC controls the operation of the whole machine without harming the bottle or the cap.It also increases the speed and stability of production.
1. With servo drive motor, the cap can be rotated quickly and accurately without damaging the bottle or the cap.
2. Belt type cap feeding, can be added the bad and crooked cap elimination device.
3. Servo motor control bottle belt, adjustable speed, no liquid overflow or bottle pour phenomenon.
4. Adjustment mechanism is simple and convenient, and equipped with instruments, can be accurately positioned.
5. Portable capping head design, just change capping head, can meet the production of new bottle.
This machine is widely suitable for foodstuff, cosmetic, pharmaceutical, pesticide and other industries. It is single and double side labeling for flat, square and round bottle which volume below 1L. Automatic controlled by computer (PLC)easy operating.
No bottle no labeling.
It can change specifications easily. It adopts servo motor, achieved closed loop control low malfunction rate.
High efficiency. Fast speed.