When you are bottling Mayonnaise there are several types of filling machines you may choose.
VKPAK designs and builds filling machines and packaging equipment for Mayonnaise.
Our Mayonnaise liquid filling machines are designed to meet the changing needs of the Mayonnaise industry. We manufacture the ideal machinery to handle your Mayonnaise filling needs and meet your production goals.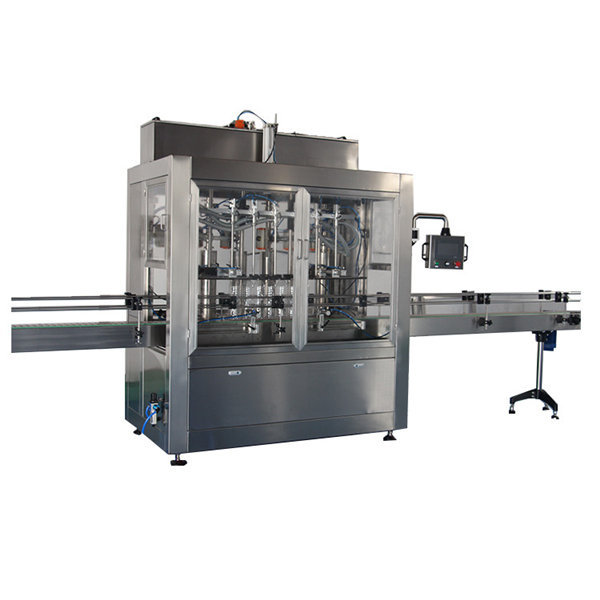 Install a Complete System of Mayonnaise Filling Equipment
For viscous liquid food products like mayonnaise, certain equipment is required that can efficiently fill containers. Our mayonnaise filling machines are designed to work with this product, with customization available to meet the requirements of specific applications. Depending on space requirements and other factors, we'll help you select the right machinery for your facility. We also carry a selection of other equipment to complete the packaging process.
After the liquid filling process finishes, cappers can fit custom caps of various sizes and shapes on containers. Labelers can apply branded labels with custom images and text on containers. A system of conveyors can efficiently transport products through the packaging system, from filling to sealing, with different speed settings and configurations available. With a combination of this equipment installed in your facility, you can benefit from maximized productivity and accuracy throughout the packaging process.
Customize Equipment in Your Production Line
VKPAK Machinery offers many different customization options for mayonnaise filling equipment and other machinery in our inventory. Choose from a wide range of sizes, configurations, and setups to complete your packaging system. Our team of experienced professionals can assist with the selection of equipment and design a customized system that works best in your facility.
To get started on the design and installation of a complete system of mayonnaise filling machines and other equipment, contact VKPAK Machinery for immediate assistance. We can also provide additional services to maintain your production line's efficiency. Our list of services includes operator training, high-speed cameras, leasing, field service, and performance improvement. With VKPAK Machinery equipment and services, you can maximize the longevity and profitability of your packaging system.