Automated Olive Oil Filling Machine Glass Bottling Equipment 500ml - 2500ml
Overview
This metering pump filling machine is specially made for all materials, such as water, gel, shampoo,
oil olive oil, motor oil etc. The machine adopts piston pump and for filling. By adjusting the position
pump, it can fill many kinds of the bottles in one filling machine, with quick speed and high precision.
The machine can fill different shapes of bottle such as circular, round, flat, square, etc. It is suitable
for glass bottle and plastic bottle. The filling capacity can be adjustable, the filling volume can be varied
from 500-2500 ml by adjusting the piston pump.
An optional diving nozzle mechanism plunges the filling nozzles into the container for increased
production speeds without splashing, and we can produce the different filing nozzles for your different
speed requirement. Filling volumes are programmable and can be adjusted from the touch screen.
Features
It is applicable to different shaped bottles and plastic bottles: plastic,glass bottle and mould bottle.The bottle - in and bottle- out has specialized structure. It doesn't drop bottles or nip bottles.
Suitable filling material.This machine adopts piston pump, which is suitable for all kind materials, with
highfilling speed and high filling precision.For filling corrosive, the position pump will be made by
silicon rubber, Teflon, ceramics and other corrosion resistance materials.
Controlling system. The machine adopts full-auto PLC and human-computer touch screen control system. For different volumes adjustment, we set several procedures, mode 1, mode 2, mode
3``` Operators do not need too much complicated adjustments, the filling machine can switch between
the three models easily.
Different volume adjustment.By adjusting the piston pump, it also can fill all the liquid from 500-2500ml.
Bottle position correct device.To ensure the bottles and filling nozzles are in the correct position, we
add a special bottles position device to make the whole filling process smooth and stable. No bottle
no filling.
Filling nozzles.The filling nozzles are specialized made: anti drop. Also, the filling nozzles will come into the bottle bottom, and moving up slowly when filling.
Cleaning.The pump uses quick-fit removal Structure.It is easy cleaning and disinfection.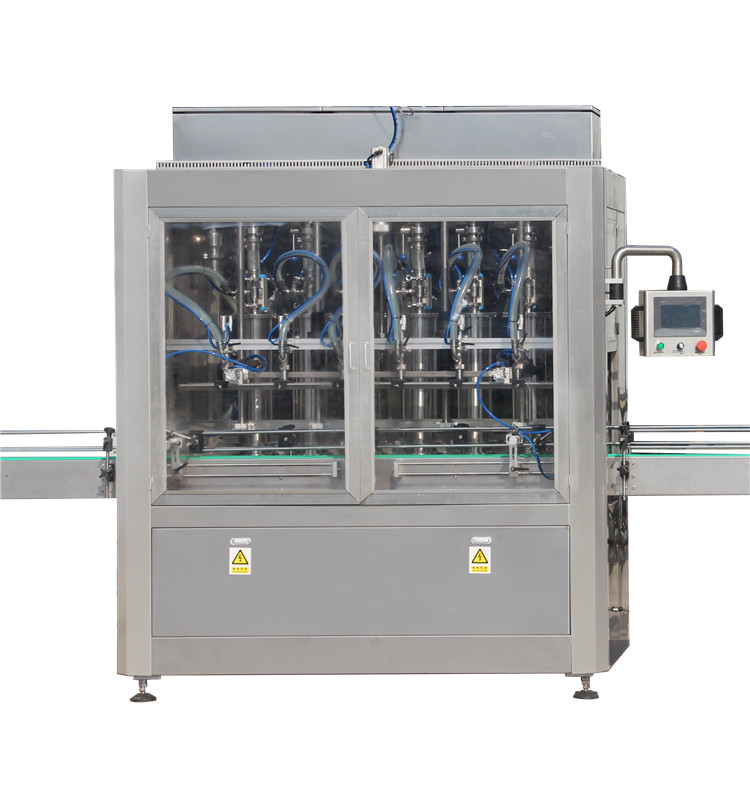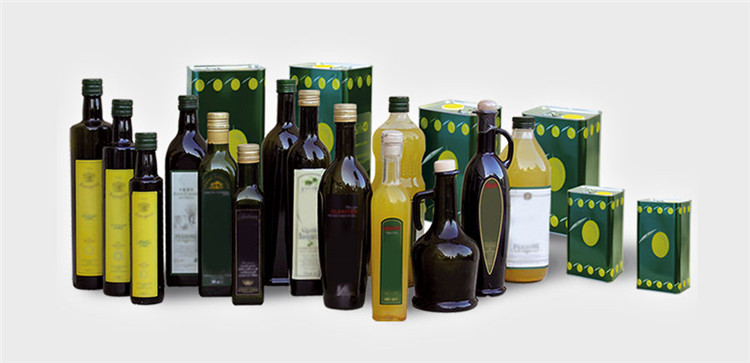 Specification
| | |
| --- | --- |
| Filling material | Oil, liquid, sticky liquid |
| Filling nozzles | 2/4/6/8 can be customized |
| Metering system | Piston pump |
| Filling speed | Customized |
| Filling capacity | 500-5000ml |
| Filling precision | ≤± 0.5% |
| Air consumption | 0.6-0.8MPa |
| Power | Customized |
| Application bottle | Circular, round, flat, square, etc glass and plastic bottle |
Our advantages
We provide our customers with all components for free within 1 year.
We offer long life maintenance, technical support is available. We offer videos of installation and debugging.
Our machine is easy for installation. We will take pictures of the disconnect parts of machines, you
can install the machines according to pictures. We attach marks on the machines that need to connect,
you caninstall the machines by yourselves. It is cost saving for you.
The spare parts are optional according to customers needs.
The handle of the machine can be freely and conveniently turned to adjust so that various types of
bottles can be used.