Automatic Apple Jam Filling Machine
The machine widely used for all kinds of viscous liquid and butter/jam filling in
bottle and capping machine.
If change the shape of bottle, just need adjust the convey belt protect hinder, the hinder bottle board, and the distance of filling heads. Simple and convenient, one machine can used many kinds of bottle.
The filling heads designed for many heads (can be designed depend on the product capacity), will not be break the machine when the speed is high or act quickly.
The filling parts adopts turn valve type, use many measuring pump separately control the filling quantity, the measuring pump can change the quantity according to the request, measuring accuracy, filling steady, high speed, suit for multitudinous product.
MAIN TECHNICAL PARAMETERS:
Appliance for bottle: 1000ml-2000ml
Production capacity: 6 fill nozzles 1000-1200 bottle/hour
Tolerance of filling quantity: ±0.1% atandard
Yield of capping: not less than 99%
Power source: 380v 50hz
Total output: 3.5kw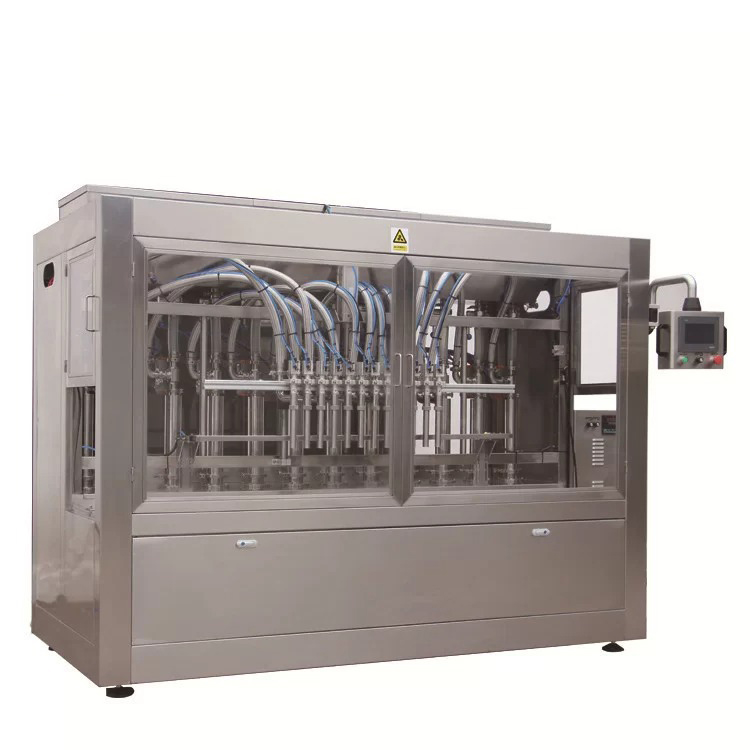 Automatic (Piston) Jam Filling Machine is suited for viscous products that are easy volatility liquid, easy concreting liquid, easy foaming liquid, suited for strong corrosive chemicals for rubber and plastic, suited for paste, semi paste. The max filling speed can reach 800 bottles/hour.
It widely apple to various chemical, Such as heavy sauce, salsas, salad dressing and waxes, adhesives, heavy oils and lubricants.
Automatic controlled by computer (PLC), touch screen control panels
Advance structure, high reliability, little noise, wide metering regulate range, high filling speed.
Use High-quality stainless steel of parts contacting materials, adhering to GMP standards.
The material tank of the machine is special for adds to churn-dasher, it can churn up and filling at the same step.