Automatic Lube Oil Filler Equipment Description:
Automatic lube oil filler machine automatically achieves counting inlet bottle, gravity filling, and bottle outlet. It is for filling 1L to 5L liquid. The automatic lube oil filler equipment is especially good for filling lube oil. It is a nice choice for foodstuff pharmacy, cosmetic and chemical industries.This type of automatic lube oil filler machine can be used for fixed amount small package filling,straight line type filling, metical, electric, apparatus control of all sorts of viscous and no viscous,erosive liquid,such as lube oil,plant oil chemical,liquid,daily chemical industry. Automatic lube oil filler equipment is rather simple and rapid to change items,the design is quite distinct,the property is very advantageous,its appearance corresponds to international concept for mechanical equipment.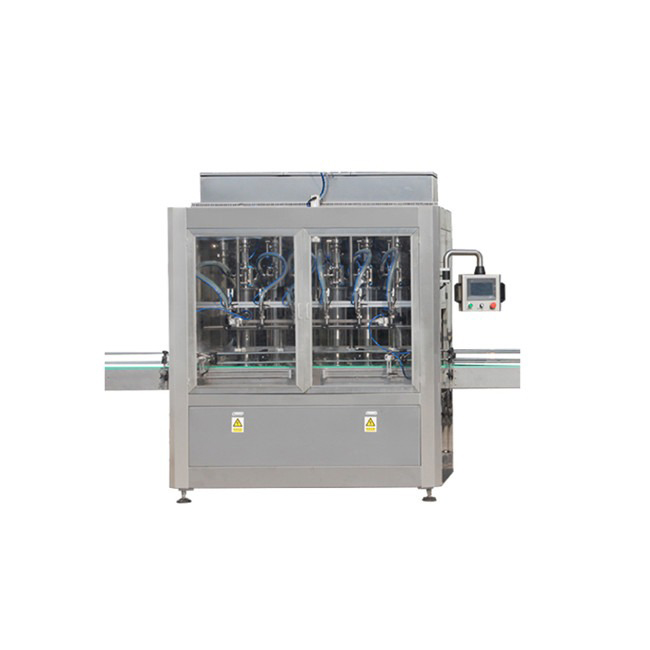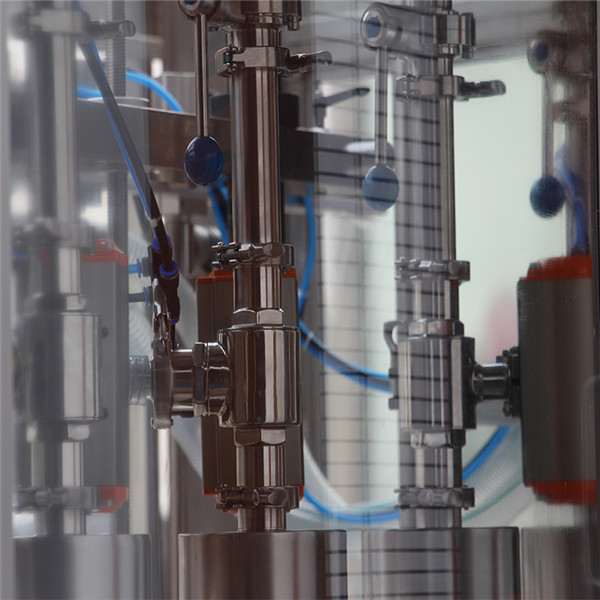 VKPAK Machine is manufacturer and suppliers in China,and specialized in providing you with automatic lube oil filler equipment for HDPE bottles, lube oil filler machine and so on. Automatic lube oil filler equipment with stable performance, convenient operation, high cost performance.
1. This automatic lube oil filler equipment adopts PLC and touch screen control panel, so it is convenient to set.
2. Each filling head has the weigh and feedback system, each filling head can be regulated.
3. Photoelectric sensor, approximate switch and other electric elements are of the international famous brands. It ensures no container miss filling. The host machine will alarm if there is any container blocked.
4. It applies dive method to fill and it reduces foam; it is suitable for various kinds of filling products.
5. The whole automatic lube oil filler machine meets GMP standard, it is easy to clean and maintain, and the parts which contact with the filling material are made of high quality stainless steel. The whole lube oil filler machine is safe, eco-friendly and sanitary. It adapts to various kinds of working places.