This automatic shampoo viscous liquid bottle bottling filling machine is controlled by PLC micorocomputer,which is integrated with light,machine,electricity,sensor and pneumatic.The piston stroke of the injection cylinder is driven by a servo motor,and the stroke positioning is accurate.When the filling volume is close to the bottle mouth,the speed and pressure are reduced,so as to material from splashing because of the large momentum.The shampoo filling machine has a high degree of automation,easy adujstment ,when the change of the specification or the correction of measurement can be achieved only by adjusting the display screen.King Machine is Manufacturer and Suppliers in China,and specialized in providing you with automatic shampoo viscous liquid bottle bottling filling machine,detergent filling machine,engine oil filling machine,viscous liquid filling machine and so on.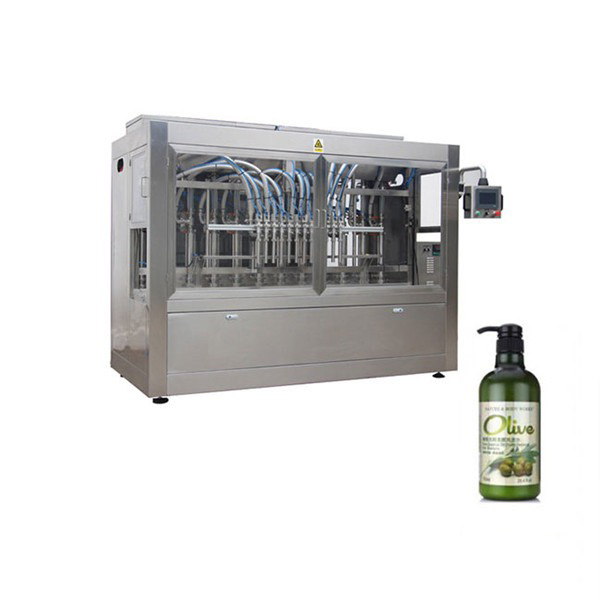 Automatic Shampoo Viscous Liquid Filling Machine Features:
1. Automatic shampoo viscous liquid bottle bottling filling machine is designed to be compact and reasonable.
2. Choosing the international brand of electrical components. The main powered cylinder, chose the Taiwan Airtac double-action cylinder and magnetic switch, the Japanese Mitsubishi PLC computer, photo electricity and Taiwan-manufactured touching screen, ensuring a good quality and lasting steady performance.
3. Convenient maintenance without any tools. This machine can be dispart, cleaned and fixed easily.Filling precision and quantity are adjustable and should be regulated among a big range firstly,then be trimmed.
4. We can customize the filling machine with specific filling-head number and particular cylinder volume,based on the user's production demand. 6-head, 8-head and 10-head can be chosen.The cylinder volume can be chosen from 25-250ml, 50-500ml, 100-1000ml and 250-2500ml. The whole machine is speed-adjustable.
5. Considering the different viscosity of user's material ,we especially set a special filling valve to adjust to different situations. and We also designed a descending filling lift system. In order to make the material-falling accurate at the bottle mouth , we designed a horizontal bottle-aiming fixture device.
6. The shampoo filling machine set a weight filling program to fix the flow parameter and makes the machine adjustable to the complicated material varieties. The system can realize the one-machine multi-use without other parts and decrease the equipment's repeated investment.