Introduction
The automatic bottled rapeseed colza sesame soy oil filling machine is specially made for all kinds of viscosity and semi liquid materials, such as detergent ,liquid soap ,dishwasher and the viscosity oil and sauce. All the filling material contact part use high quality stainless steel.
The machine adopts piston pump for filling. By adjusting the position pump, it can fill all different size bottles by one filling machine, with quick speed and high precision.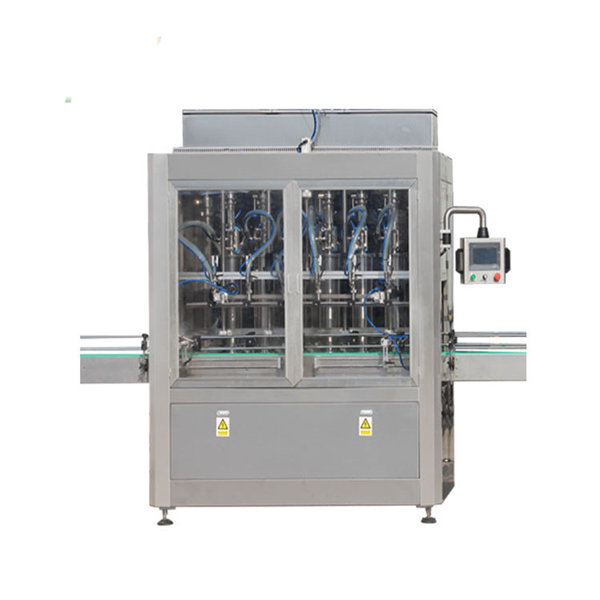 Linear Type Automatic Oil Bottle Filling Machine

Detergent, liquid soap, dishwasher, the viscosity oil, sauce etc.

100-12500 Bottles per hour even more

Chemistry, food, medicine, Industry, Mechanics etc.
Characteristics
1.Use automatic volumetric piston pump executive filling ,it is applicable for various viscosity liquid ,high precision; fast disassembly institutions of pump ,easy to clean and disinfect.
2. PLC control system,frequency control,high degree of automation.
3.No bottles not filling automatic counting functions.
4.Filling capacity is easy to adjust ,all metering pump filling quantity can be adjusted one time , can also be aimed at each pump on micro-measurement adjustment .Simple operation and quick adjustment.
5.Filling head equipped with pneumatic drip tight device.
6.The machine can be used for various specifications of bottles, adjust the simple, can be finished in a short time.